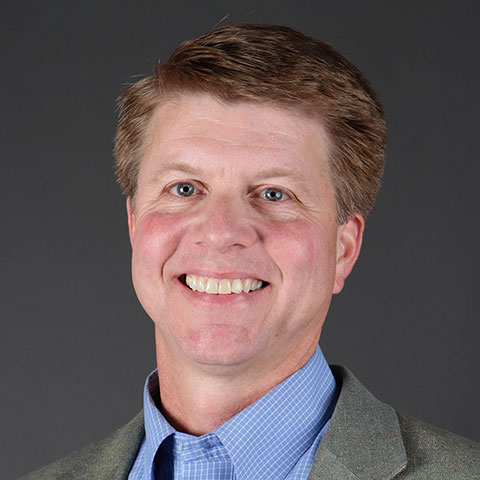 Paul L. Armstrong, AIA
A licensed architect since 1991, Paul Armstrong earned his Bachelors degree in Architecture from the University of Illinois, Urbana-Champaign in 1986. During his junior year he studied at the Ecole Des Beaux Arts in Versailles, France. He spent a significant amount of time traveling and studying throughout both Western and Eastern Europe. While in school, Paul earned numerous design awards including the coveted Earl Prize first place finish for the 1985 James-Stirling Competition in England. In 1987 he won the Aspiring Young Architect Award in Chicago from the American Institute of Architects, (AIA). By the year 2000, Paul received his MBA and then acquired his Illinois Real Estate Broker's license and became a life long member of the AIA.

Paul's professional experience is well rounded and includes architecture, construction, real estate and business management. Throughout his architectural and construction career he has focused primarily on residential projects ranging in size from small additions to high-end custom homes upwards of ten thousand square feet. In 2003, Paul acquired Edward A. Anderson Company, a fourth generation family construction business located in Winnetka. While working alongside the previous owner Jim Anderson, whom Paul is related to through family lineage, he laid out detailed plans to reinvigorate the company. He has since continued to build upon its century old reputation for excellence and the best in classic craftsmanship. As a trusted business owner, Paul not only manages every aspect of the business, but also maintains an excellent relationship with all of his clients and trade professionals.
As an architect and builder Paul believes the best approach is to provide clients with the choice to design and build together using one team of professionals to work from Concept to Construction and he has connected closely with a handful of architectural firms in the area to redefine the construction experience.

As a Real Estate Broker Paul has a wealth of knowledge in the market and what best creates value including using those special features which will help to sell a home. Many of Pauls ideas and thoughts can be found on his personal blog.

Highlights of Paul's early designs and construction work can be seen at the Highland Park Club designed by (Otis) OKW Architects. Later examples of his work can be seen at Southgate on the Glen, Glenview, where he was instrumental in the redevelopment of the Glenview Navel Air Station. Here Paul played a pivotal role in the overall management of custom home designs while improving traditional architectural styling and detail execution for Edward R. James Homes. He managed a large team of architects and designers while being responsible for the design and construction of more than 40 custom homes per year. These customized homes ranged in size from 3500 to 5500 square feet and were typically sold in excess of the million dollar bracket.

Prior to the Glenview redevelopment project, Paul spent seven years immersed in product design, engineering, maintenance and business management from a different perspective. In 1992, as a fourth generation family member he became Vice-President, Engineering of Armstrong Bros. Tool Co., a 100-year old family hand tool design and manufacturing business located in Chicago. In 1994, he served on the management team, which facilitated a merger between the family company and Danaher Corporation, thus providing Danaher with a hand tool brand that could compete with industrial competitors owned by Snap-on and Stanley.

Paul served in a high profile position with the post-merger management team in Chicago, implementing strategic plans for the transition and integration of the Armstrong Brand and the 220 mostly union employees into the Danaher Business System (DBS). During this time, Paul also managed the Development of New Products and designed and patented the Scaffold Pry Bar Ratchet (US Patent #5970552). With 70 associates reporting to him, he became fluent in the tools of Total Quality Management (TQM) and used Kaizen, KanBan (Just In Time Manufacturing) and the ISO 9001 quality control system to increase productivity 35% over a two-year span.

He continues to use many of these same tools in his day-to-day business endeavors. He continues to streamline and improve efficiencies at Edward A. Anderson Company. Doing so reinvigorates the business, his employees and long time customers while assuring that the company continues to be extremely competitive in the North Shore residential construction market.

While Paul loves his work, he will remind you that his greatest enjoyments in life revolve around family. He is proud of his three grown children.  Some of his most exciting life experiences occur during time spent together, whether at home or on one of their many travels.  
Paul is a member of the American Institute of Architects (AIA) and is active in numerous other local and national organizations. Paul and his family live in a home he designed and renovated in Wilmette. All of his children attended gradeschools in the same district (New Trier High School) that he graduated from. He enjoys giving back to his local community and Chicago through many different organizations.

When he is not traveling or exercising, Paul enjoys any outdoor activity – usually with his children in tow. These include coaching, fishing, scuba diving, skiing, boating and camping or just fun in his own backyard. In fact, on cold winter weekends he can be found on his backyard rink and creating other outdoor memories.

When it comes down to it, Paul's philosophy is simple; "Life is short – so play like someone who enjoys every minute of it!" Adhering to this philosophy, he continues to enjoy a lifetime of creating better environments for all to enjoy – both inside and out.